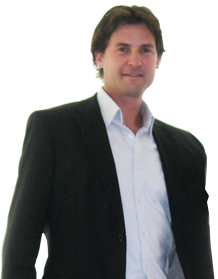 Welcome
David Burns is an environmental chemist with expertise in laboratory data audits, green chemistry, and industrial ecology. David is available to help business & professionals integrate sustainable supply chains and energy efficiency into service offerings. The following blog topics are intended to invoke awareness and/ or action in Going-Green. You are also invited to create a Free Whoisgreen business profile using the link above. David Burns is a NSC member of the Rocky Mountain Institute.
Links for tag 'david burns'
The Australian Government's new Mandatory Disclosure and commercial Building Energy Efficiency Certificate (BEEC) legislation takes effect from Nov 2010, starting with a 12 month transition period. The new Act applies to commercial space having a NLA > 2000m2 and at least 24months old. Is your building EXEMPT?
New York: startup WhoIsGreen.com has today launched a unique online directory that will help consumers find sustainable businesses and green products. Whoisgreen.com founder David Burns and KAYWEB Angels are inviting businesses and individuals to REGISTER ...
Business leaders typically navigate an organisation through various stages to find the sustainable zone, including Greenwashing. Does Greenwashing deserve a place in this journey?
Does Green Chemistry offer the ultimate solutions for our cities to become sustainable?
David Burns of Australia has been featured by the Rocky Mountain Institute (RMI) as a National Solutions Council member, October 2012. The Rocky Mountain Institute is the world's leading organisation advancing design, super efficiency, affordability in renewables, and public information to help the world become sustainable.