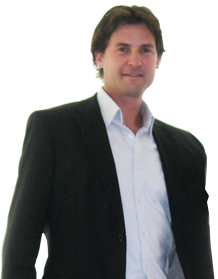 Welcome
David Burns is an environmental chemist with expertise in laboratory data audits, green chemistry, and industrial ecology. David is available to help business & professionals integrate sustainable supply chains and energy efficiency into service offerings. The following blog topics are intended to invoke awareness and/ or action in Going-Green. You are also invited to create a Free Whoisgreen business profile using the link above. David Burns is a NSC member of the Rocky Mountain Institute.
Links for tag 'energy efficiency'
"A successful landscape design should do more than beautify an outdoor space - it should also complement the building, adding value to the property, and provide extra living space or habitat for wildlife. If it also follows sustainable principles, you've got a winning combination", Debbie MacDonald April 2010 (ABC Gardening Australia Magazine).
Greenbuild 2009 and the associated Resential Summit held during October in Phoenix attracted 28,000 delegates attending LEED accredited educational sessions, workshops & presentations. This was supported by 1500+ trade exhibitors showcasing sustainable action from living roofs to engineering & design solutions based on biomimicry.
Sustainable Words Matter according to UK PR company Futerra who funded a study by OnEarth. This study identifies words that work.
Gross feed-in-tariff electricity meters are now available in NSW, Australia. I have provided my financial solar payback example for reference.
NSW electricity prices are expected to increase by up to 42% by 2013, depending upon retailer and region. Are you ready and do you know how to minimise your electricity bills?
Read the Verdantix research report on what type of person is best suited to be a Chief Sustainability Officer (CSO). Are you a potential CSO candidate?