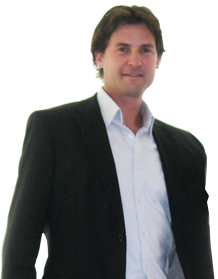 Welcome
David Burns is an environmental chemist with expertise in laboratory data audits, green chemistry, and industrial ecology. David is available to help business & professionals integrate sustainable supply chains and energy efficiency into service offerings. The following blog topics are intended to invoke awareness and/ or action in Going-Green. You are also invited to create a Free Whoisgreen business profile using the link above. David Burns is a NSC member of the Rocky Mountain Institute.
Links for tag 'sustainable homes'
Sustainability is Blue, is the new Green
"A successful landscape design should do more than beautify an outdoor space - it should also complement the building, adding value to the property, and provide extra living space or habitat for wildlife. If it also follows sustainable principles, you've got a winning combination", Debbie MacDonald April 2010 (ABC Gardening Australia Magazine).
NSW electricity prices are expected to increase by up to 42% by 2013, depending upon retailer and region. Are you ready and do you know how to minimise your electricity bills?
Green Cars provide better feul efficiency by incorporating hybrid petrol/ electric engines, low emission diesel, or EV drive-trains compared to traditional vehicles. Expect the SMART ForTwo EV to appear in AUS within 3-4 years.
What would it take for federal Liberal leader and my local member Tony Abbott to get my vote at the 2010 Australian federal election?
Does Tony Abbott and the Australian Liberal party support energy efficiency & renewables?
Australia's Qantas Socceroos wear a high tech jersey at The WorldCup in South Africa. Will the Socceroos new strip make the difference for their 2010 campaign?