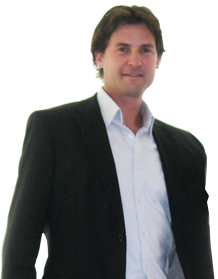 Welcome
David Burns is an environmental chemist with expertise in laboratory data audits, green chemistry, and industrial ecology. David is available to help business & professionals integrate sustainable supply chains and energy efficiency into service offerings. The following blog topics are intended to invoke awareness and/ or action in Going-Green. You are also invited to create a Free Whoisgreen business profile using the link above. David Burns is a NSC member of the Rocky Mountain Institute.
Links for tag 'sustainable homes'
Australia's Qantas Socceroos wear a high tech jersey at The WorldCup in South Africa. Will the Socceroos new strip make the difference for their 2010 campaign?
Sustainable home owners typically possess a comprehensive appreciation of where our energy & water come from. Leading architects MISHO & ASSOCIATES, and CAROLINE PIDCOCK each present an affordable design, that respects water, energy, and building resources. VIEW THE IMAGES.
Sustainability means different things to different people, depending upon ones experience and perspective. The best way to define sustainability is to begin by deriving your own values and actions dependant upon your commitment and affordability. The following categories shape the criteria: Efficient, Sustainable, & Restorative Homes. Read more...