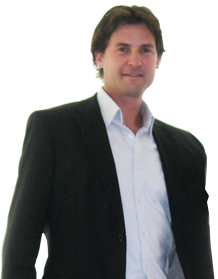 Welcome
David Burns is an environmental chemist with expertise in laboratory data audits, green chemistry, and industrial ecology. David is available to help business & professionals integrate sustainable supply chains and energy efficiency into service offerings. The following blog topics are intended to invoke awareness and/ or action in Going-Green. You are also invited to create a Free Whoisgreen business profile using the link above. David Burns is a NSC member of the Rocky Mountain Institute.
Energy Efficient Business & WorkplacesSME
* Executive Training (sustainability)

* Tailored Sustainability Plan
* Reduce Operating Costs
Specifically tailored for micro, small, and medium sized businesses, Sustain450 helps you implement a sustainability plan that includes tailor-designed solutions that match your company values.
The Sustain450 sustainability plan process considers the seven steps of sustainability, and specifically prioritises water savings, energy efficiency, and changes to business behaviours using dashboard metrics.
The Sustain450 advice process begins with an on-site visit & staff interviews, documentation review, utility consumption assessment, consideration of brandining, and compilation of a report. The report can contain costed priorities matched to the organisations values, payback period, and future cost savings. Sustain450 offers follow-up services to ensure energy efficiency mechanisms continue to operate according to expectations.
Typical sustainability plans for business & workplaces include:
Life cycle assessments of products and supplier materials

Global reporting initiatives

Product design & refinement

Resource productivity improvements (doing more with less)


Waste and recycling plans
SME: Small to Medium Enterprise businesses are defined as:
micro business - less than 10 employees
small business - less than 50 employees
medium business - less than 250 employees
Check your Eco-Contribution Rating Tool
The Sustain450 Eco-Contribution Rating Tool provides a simple measure to compare products, services, and systems by assigning positive recognition for good environmental performance, and negative recognition for questionable environmental performance.