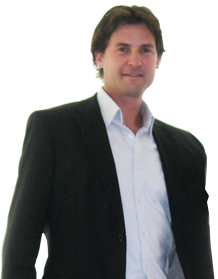 Welcome
David Burns is an environmental chemist with expertise in laboratory data audits, green chemistry, and industrial ecology. David is available to help business & professionals integrate sustainable supply chains and energy efficiency into service offerings. The following blog topics are intended to invoke awareness and/ or action in Going-Green. You are also invited to create a Free Whoisgreen business profile using the link above. David Burns is a NSC member of the Rocky Mountain Institute.
Sustainable Homes
Responsible home design begins with -
* 1st - Environmentally Sustainable Design (ESD)

* 2nd - Energy Efficiency
* 3rd - Renewables
* Last - Mechanical Solutions (eg. Air-conditioning if needed)
At Sustain450, David Burns helps you understand what sustainability means and how you can adopt the benefits into your home. Solutions are planned with you and key stakeholders including your family and architect. Sustain450 systems can help you outline design desires that are matched with your personal values and lifestyle.
If you need to choose an architect, the Sustain450 unique matching service will make this process easier and give you confidence to move forward to building your dream, sustainable home.
The Sustain450 process considers the Seven Steps of Sustainability, and specifically prioritises Water, Energy, Home Design, Building Materials, Landscaping, and Behavioural Choices via a utility monitoring system.
Once your home is built, Sustain450 can help you by recommending environmentally friendly products and decorating ideas that do not compromise your new sustainable home. As an example, Sustain450 recommends the following sustainable action items (SAI's) for sustainable homes -

Set a maximum energy load for the home at the design stage (assessment of all appliance and entertainment loads).
Photovoltaic solar power system (grid connected) sized to match 100% of energy consummed.
Plan for 20,000L rainwater harvesting tanks with automatic drip irrigation for the garden.
Plan for greywater treament system connected to flush all toilets (includes auxilliary mains connection behind all toilets).
Include Hydronic floor heating (slab on ground) connected to solar thermal and gas boosted.
Include passive cooling such as ceiling fans, cross ventillation, and climate control chimney.
Design large openings that connect with natural landscapes.
Exterior wall and window treatments that control heat and cooling during summer or winter.
Large eaves and appropriate thermal mass.
Exterior wall and roof colours that reflect longwave radiation, and keep home cool.
Avoid toxic materials such as CCA treated timbers, formaldehyde & glues, and PVC pipes.
For the buget-conscious consumer, Sustain450 recommends a suite of sustainable action items (SAI's) for under $1000, and a retrofit package to make your home more energy and water efficient for less than $5000.
Sustain450 founding Director David Burns is a people person, and focuses on providing personalised tuition and reasons for choices that you will need to make. David Burns also provides a review of other sustainable homes (via case studies and visits). See David's sustainable home featured by The Sustainable House Day organisation, how David developed the project, and the values behind purchasing decisions. Sustain450 shall facilitate an introduction with the local council educators and can assist you with the contract administration process during construction.
Once your sustainable home is complete, Sustain450 can show you how to monitor your behaviour to avoid wasting money and achieve lower utility expenses. If you want to share your sustainable home experience with others in your community, Sustain450 can introduce you to magazine editors and post case studies on our website for others to be inspired.
Check your Eco-Contribution Rating Tool
Our Eco-Contribution Rating Tool provides a simple measure to compare products, services, and lifestyle choices by assigning positive recognition for good environmental performance, and warnings against questionable environmental performance.