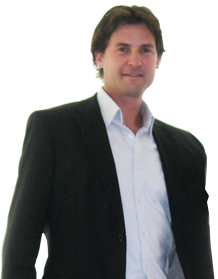 Welcome
David Burns is an environmental chemist with expertise in laboratory data audits, green chemistry, and industrial ecology. David is available to help business & professionals integrate sustainable supply chains and energy efficiency into service offerings. The following blog topics are intended to invoke awareness and/ or action in Going-Green. You are also invited to create a Free Whoisgreen business profile using the link above. David Burns is a NSC member of the Rocky Mountain Institute.
Sustainability is Impossible without a Carbon Tax
Posted by
David Burns
|

22

Comments
|

Agree (

4

)
|

Disgree (

6

)
Business understands the huge efforts required to achieve sustainability. If we trust the science, accept that climate change is real, and listen to the majority of economists that say that a carbon tax leading into an Emissions Trading Scheme (ETS) is the cheapest way to act, then...
The only remaining decision to make is when to Act. Since it is well understood that delaying ACTION shall cost more in the future, then...
1. Implementing a carbon tax now will stimulate investment in clean technology and alter spending patterns that reduce emissions and eliminate waste as our population trends upward. According to Yale University Professor & Industrial Ecologist, Thomas Graedel:

The MASTER EQUATION

Environmental Footprint = Population x (GDP/Person) x (Environmental Impact/ Unit of GDP)


If we Assume -
Population will increase 1.5 times in next 50 years (from 6.8 billion to 9.0 billion).
Affluence will increase (ie. GDP/ Person) by 2-3 times in next 50 years.
Environmental Impact not allowed to be degraded any further.
Then technology is the only remaining variable which can provide the required 60-80% reduction in environmental impact per unit of economic activity (Unit of GDP), where Efficiency, Renewables, Factor-10 Engineering, Green Chemistry, & Closed-Loop Recycling offer the best routes to this solution.

Alternatively, Australia could slow future population levels, with less immediate reliance on technology as in the above Master Equation.
Nevertheless, the basic FACTS are -
2. The more people, the less we can take. With superior design and technology, the less we need. It needs to be noted however, that we are currently consuming 1,000,000 years of stored carbon every year which is unsustainable!
3. While the efforts of individuals are important, the massive reductions in emissions needed can only be achieved by business and industry employing clean technology using design that eliminates pollution from the 'end-of-pipe' model that is currently ubiquitous. Simply planting more trees, adding more carbon to the soil, and adding additional solar panels to roof tops will not be enough to reach the necessary targets that scientists tell us are needed.
4. The reason why a carbon tax is better than direct action is because carbon can be used as a single economic lever capable of bundling all environmental and social impacts into one reform measure for the economy, allowing business capital to be directed towards clean technology for ever. The direct action funding policy stops at 2020 and does not create any form of long lasting competitive market mechanism which is self-sustaining.
5. An appropriate technology target for Australia to aspire towards by 2050 is one advocated by best selling author, Paul Hawken, who sees an economy that mimics nature where primary energy sources are derived from solar, geo-thermal, green hydrogen and wind, producing only benign by-products and waste residues that can be safely recycled. In the short-term, black coal and gas should be reserved as complimentary sources of peak demand supply only, and in the long-term for their high value chemicals and steel-making characteristics.
6. The first ever proposal for a carbon tax was originally made by English economist AC. Pigots in 1920 in response to the over-consumption of resources and to address the full cost of industrial processes that are responsible for pollution, sickness, poverty, conflict, the loss of biodiversity and natural capital. Pigots proposed that a carbon tax should be revenue neutral, protect the impoverished, the poor, and which allows business and consumers time to adapt, plan, and reinvent processes.
7. Many companies are well prepared for a domestic and/ or international carbon economy which include - NAB, BHP, GE, Google, InterfaceFlor, Patagonia, 3M, BMW, and many more.
8. At the end of the day, sustainability is only possible if business is presented with a market mechanism that rewards action leading to a clean economy. Sustainability in its most basic form is about eliminating all forms of waste, and this requires a price on pollution including processes that continue to convert natural resources into landfill.
Finally, we should ALL remember that the purpose of a Carbon Tax or ETS is to reduce the acceleration of climate change and pollution, and limit global temperature increases to +2oC by 2050.
Read the background information at Wikepedia.
David Burns is a Sustainability Advisor and Analyst, www.sustain450.com.au

If you have a friend that you would like to share this with, then