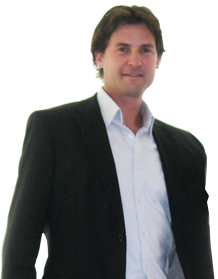 Welcome
David Burns is an environmental chemist with expertise in laboratory data audits, green chemistry, and industrial ecology. David is available to help business & professionals integrate sustainable supply chains and energy efficiency into service offerings. The following blog topics are intended to invoke awareness and/ or action in Going-Green. You are also invited to create a Free Whoisgreen business profile using the link above. David Burns is a NSC member of the Rocky Mountain Institute.
Landscapes that are Naturally Native
Posted by
David Burns
|

6

Comments
|

Agree (

19

)
|

Disgree (

0

)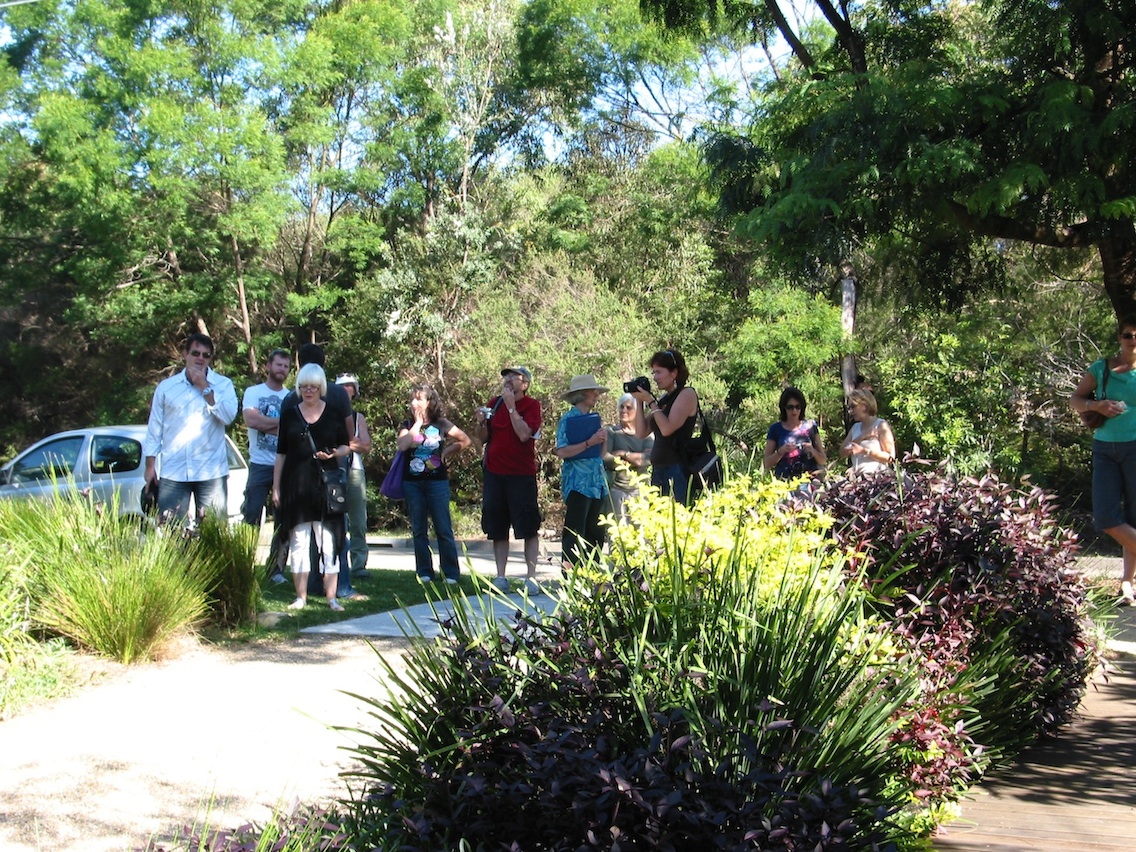 "A successful landscape design should do more than beautify an outdoor space - it should also complement the building, adding value to the property, and provide extra living space or habitat for wildlife. If it also follows sustainable principles, you've got a winning combination", Debbie MacDonald April 2010 (ABC Gardening Australia Magazine).
Sydney's native landscape design community were invited to visit my Autumn Garden located only 10km from the city (Sydney). According to native landscape advocate Margery Postlethwaite (Australian Institute of Landscape Designers and Managers - AILDM), "this garden covers all bases - in the front, densely planted gardens are filled with strappy plants, such as Lomandra and Anigozanthus, which make an excellent habitat for tiny native finches to hide in. The recently built house is striking, and it is positioned so that, along each side, gardens are wide enough to fill with large native shrubs, such as Grevilleas, Lilly Pillies, palms and even small Eucalyptus sp., to create a bird corridor. The dimensions of the gardens were designed first, and then what ever was left over became the space for the house. Don't we all dream of clients like this! The owner monitors energy & water usage on a daily basis and can adjust their lifestyle accordingly (owners have made the connection between consumption choices and environment). They are incredibly passionate about sustainability and green living, and happy to share this knowledge. Don't miss out on seeing this fantastic house and garden - it's truly inspirational."
Garden designer Arthur Lathouris corralled the landscapers on the street into a tidy group and David Burns provided a 90 minute personalised tour through the native landscape garden finishing underneath the house and thus providing a complete understanding of how the garden was inspired, the values used to design it, and how it is sustained without much effort by the owners.
The original native landscape garden design by Will Dangar & Associates was modified. The native landscape garden features 4 huge steel rings (raised planted elements). Sandstone garden sculpture by Chris Bennetts form Ishi Buki.
Read more about this sustainable house and garden set on 584m2.
Read my Seven Steps of Sustainability.
The landscape designers most interested included, but not limited to the following:
1. Arthur Lathouris - garden designer mb.0408 572 11
2. Penny Searle - living art designs mb.0419 620 590
3. Russell Wyatt - sense landscapes mb.0408 278 718
4. Lisa Ginns - living rooms mb.0438 229 171
5. Sue Harris - designs that grow mb.0412 325 713
6. Graeme Greenhalgh & Louise Brown - tropic of sydney tel.02 9369 1991
7. Maree McMarthy - Nature's Magic Garden Design mb.0410 405 815
Lookout for Catherine Stewart's (Gardenwriter) native landscape garden article in the ABC Gardening Australia Magazine, on sale from 14 July 2010.
David Burns is a Sustainability Advisor and Analyst, www.sustain450.com.au

If you have a friend that you would like to share this with, then