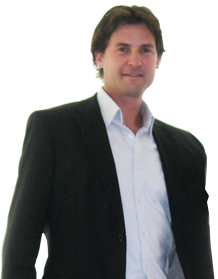 Welcome
David Burns is an environmental chemist with expertise in laboratory data audits, green chemistry, and industrial ecology. David is available to help business & professionals integrate sustainable supply chains and energy efficiency into service offerings. The following blog topics are intended to invoke awareness and/ or action in Going-Green. You are also invited to create a Free Whoisgreen business profile using the link above. David Burns is a NSC member of the Rocky Mountain Institute.
Socceroos Wear Sustainable Jersey
Posted by
David Burns
|

1

Comments
|

Agree (

15

)
|

Disgree (

0

)

Australia's Qantas Socceroos wear a high tech jersey at The WorldCup in South Africa. Will the Socceroos new strip make the difference for their 2010 campaign?
FIFA may not award match points for 'How' the Socceroos new jersey was made, nor 'What' materials comprise their famous Green & Gold strip. That said, players, coaches, and supporters have noticed and like what they see! NIKE is investing heavily in sustainability to produce affordable performance based sporting apparel and equipment, and to build strong consumer rapport. Charlie Denson, President, Nike Brand announced "Nike will give footballers an edge by providing the newest and most innovative product for the game's greatest players. We are equipping athletes with newly designed uniforms that not only look great and deliver performance benefits, but are also made with recycled materials, creating less impact on our environment."
The Socceroos new jersey reduces sweat and is 13 percet lighter. Air flow across a player's whole torso is maintained in the hottest of conditions. The socceroos Worldcup performance can only be improved with great equipment. With one loss and one draw, the Socceroos must win with lots of goals against Serbia in Nelspruit next Wednesday.
The socceroos jersey is made from plastic bottles sourced from landfill sites and recycled into new fabic yarn. Sustainable sporting apparel saves raw materials and reduces energy consumption by up to 30 percent. Nike has prevented 13 million plastic bottles, totaling nearly 254,000 kg of polyester waste, from going into landfill sites. If the recycled bottles used to make the jerseys were laid end-to-end they would cover more than 3,000 kilometres, which is more than the entire coastline of South Africa. NIKE products also advocate fair trade and responsible packaging themes.
Other national teams wearing sustainable jerseys during the 2010 Worldcup are: New Zealand, Brazil, The Netherlands, Portugal, USA, South Korea, Serbia, and Slovenia. The Socceroos new sustainable jersey is a win for soccer, a win for sport, and a win for the environment. Lets celebrate the Socceroos Worldcup campaign and adopt sustainable products for all sporting needs. The future of sporting apparel has arrived!
David Burns is a Sustainability Advisor and Analyst, www.sustain450.com.au

If you have a friend that you would like to share this with, then