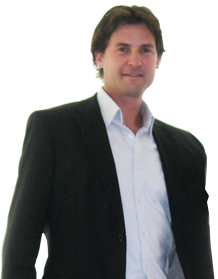 Welcome
David Burns is an environmental chemist with expertise in laboratory data audits, green chemistry, and industrial ecology. David is available to help business & professionals integrate sustainable supply chains and energy efficiency into service offerings. The following blog topics are intended to invoke awareness and/ or action in Going-Green. You are also invited to create a Free Whoisgreen business profile using the link above. David Burns is a NSC member of the Rocky Mountain Institute.
Test your sustainability footprint
How to use Eco-Contribution Tables on homepage
1

CLICK on blue bars to EXPAND headings (eg. Water, Energy, Home Design, etc).

ONCE EXPANDED

, click on

product

&

service categories

matching your project. Confirm by TICKING 'WILL DO' box on right. The more you select, the better your

Eco-Contribution

becomes (dispalyed as a bar graph: basic, intermediate, advanced, champion levels).


2

ENTER YOUR POSTCODE and click 'Search'.

SUPPLIER LISTINGS are displayed from the local community.
TAG YOUR CHOICES by clicking the 'TAG ME' button beside the listing.

3

REVIEW your final list of

tagged search result

s

.

CLICK '

Print

' at bottom of page to print, or CLICK '

Save

' to save into the system, or CLICK '

Email

' to share information with contractors or friends.

USE

final selection

as a

project list

or a

summary

for council development applications.
least effective
most effective
Your Eco Contribution