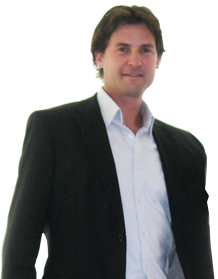 Welcome
David Burns is an environmental chemist with expertise in laboratory data audits, green chemistry, and industrial ecology. David is available to help business & professionals integrate sustainable supply chains and energy efficiency into service offerings. The following blog topics are intended to invoke awareness and/ or action in Going-Green. You are also invited to create a Free Whoisgreen business profile using the link above. David Burns is a NSC member of the Rocky Mountain Institute.
Links for tag 'renewables'
Greenbuild 2009 and the associated Resential Summit held during October in Phoenix attracted 28,000 delegates attending LEED accredited educational sessions, workshops & presentations. This was supported by 1500+ trade exhibitors showcasing sustainable action from living roofs to engineering & design solutions based on biomimicry.
What would it take for federal Liberal leader and my local member Tony Abbott to get my vote at the 2010 Australian federal election?
Does Tony Abbott and the Australian Liberal party support energy efficiency & renewables?
Read the Verdantix research report on what type of person is best suited to be a Chief Sustainability Officer (CSO). Are you a potential CSO candidate?
Our beliefs on Climate Change separate us into three groups: Skeptics, Cynics, and Supporters. VIEW YouTube debate between Lord Monckton and Rupert Rosner NOW.
Excessive packaging is a huge community problem, especially for local landfills funded by council rate-payers struggling to cope with unnecessary packaging. Singapore Airlines and Westpac are the latest corporates to demonstrate their ignorance when it comes to displaying their community waste responsibilies.
The debate between nuclear power versus energy efficiency and renewables is heating up. By definition, nuclear is not sustainable....... a topic appropriate for political debate in Australia.