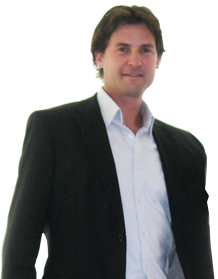 Welcome
David Burns is an environmental chemist with expertise in laboratory data audits, green chemistry, and industrial ecology. David is available to help business & professionals integrate sustainable supply chains and energy efficiency into service offerings. The following blog topics are intended to invoke awareness and/ or action in Going-Green. You are also invited to create a Free Whoisgreen business profile using the link above. David Burns is a NSC member of the Rocky Mountain Institute.
The Three BIG Themes from Greenbuild 2009
Posted by
David Burns
|
No comments
|

Agree (

12

)
|

Disgree (

0

)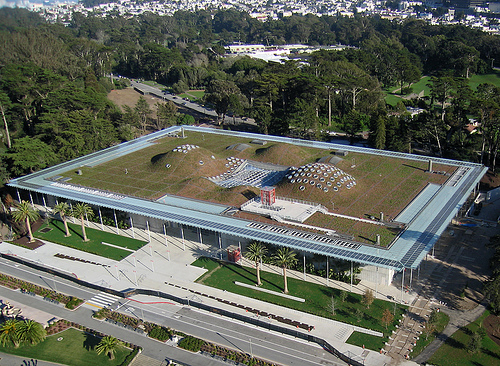 Greenbuild 2009 and the associated Resential Summit held during October in Phoenix attracted 28,000 delegates attending LEED accredited educational sessions, workshops & presentations. This was supported by 1500+ trade exhibitors showcasing sustainable action from living roofs to engineering & design solutions based on biomimicry.
Recommendation: attend Greenbuild 2010.
Three BIG themes showcased at Greenbuild 2009 in Phoenix ...
Greenbuild 2009 Pheonix attracted 28,000 delegates, 1500+ trade exhibitors, included keynote speaker Al Gore, master speakers Josh Bernstein & Dr Slyvia Earle, and culminated in a huge music event featuring Sheryl Crow performing live at the Chase Baseball Stadium. The three BIG themes discussed at Greenbuild 2009 were -
1. Living Green Roofs. The Californian Academy of Sciences in San Francisco is a shining example of a living roof using biomimicry to cool the surrounding area. The world's largest living roof has more than 10,000m2 of planted roof space planted into thousands of small biotrays made from woven coconut husk. The native groundcover is planted into 1,300 tonnes of natural soil and pebble mulch that sits ontop of the engineered roof structure. The roof structure is protected from the living roof by a multi-layered barrier: the base layer is a thin sheet of polypropylene to seal off the roof, then a polypropylene fabric layer, an insulation layer, another polypropylene fabric layer, and a rigid egg-shell layer trapping and storing water providing a self sufficient irrigation supply. A final layer of polypropylene fabric prevents root penetration from the biotrays containing the plants. The living green roof reduces typical San Franciscan rooftop temperatures of 35oC to less than 20oC during a normal daytime cycle, providing significant energy savings for the Academy of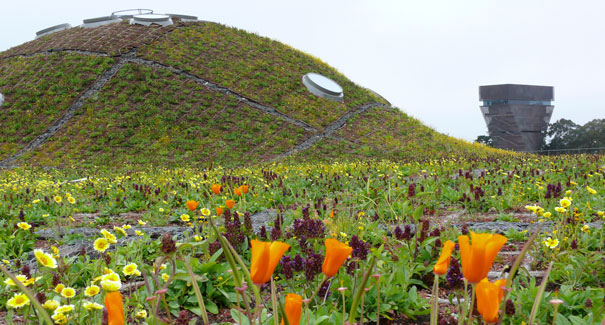 Sciences and reducing the heat-island effect to the surrounding community (from increased evaporation of the plants compared to other surrounding buildings). Green roofs are an excellent example of a"whole-system" approach. Green roofs are a key LEED consideration for both commercial & residential buildings in the United States. Alhough living roofs offer great promise for new construction, the weight consideration of planted roofs require careful engineering if employed in retrofit projects. Green living roofs have also been used successfully to prevent acid rainfall and pollutants entering waterways by selecting specific soil types and allowing natural bacteria to colonise the biotrays.

2. Dashboard Monitoring Systems. Business & industry has relied on sophisticated control & monitoring systems for decades. NOW commercial buildings, residential apartments, homes, schools, SME business, hotels, and spas are being exposed to the benefits of user-friendly utility monitoring displays. The benefit of easy access to real-time monitoring displays in loungerooms, kitchens, or via the laptop is the opportunity to alter behaviour immediately. Studies have shown that behavioural change could account for a +20% energy reduction in demand and free up power for more important infrastructure, avoiding construction of more energy supply. Behavioural change is the quick and easy solution and can be achieved without compromising lifestyle comforts.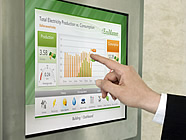 Dashboard monitoring systems can translate resource consumption and energy production data such as photovoltaic and wind generation into everyday units so that it is easily understood and engaging to a non-technical audience. Units and graphs can be expressed as dollars spent, total greenhouse gas emitted, and the total amount of water, elecricity and gas consumed and/ or saved. Most homes will also include measurement of water tank levels and internal temperature & humidity. More elaborate monitoring systems in luxury homes include submetering of all electrical circuits, and water types such as mains, hot, greywater, blackwater, and rainwater. Consumption and energy generation data maybe exported to Excel to assess the data in more detail.

Dashboard monitoring systems allow the homeowner to make comparisons with day to day consumption, monthly, and last years usage patterns. New systems are beginning to emerge that even compare the performance against other apartments in the same block, and homes or schools in the same community. Add-on Applications can include: events calendar, weather and green features.
Display is commonly achieved by Touch screens & websites located in centralised people areas such as loungerooms & kitchens, laptops, or in hotel foyers. The display is an essential part of the dashboard monitoring system as it provides the opporunity for the occupants to observe the measurements and make immediate behavioural changes. Alternatively, the occupants or homeowner may decide to replace an energy intensive component for a new energy efficient devices or fitting.

Effective performance requires measuement & monitoring. The result is significant cost savings.

3. Raised Floor Panels. Environmental control using raised floor panels in commercial buildings (new & retrofit) were on display by many exhibitors. Raised floor panels allow easy access and flexible management of underfloor power distribution, voice, wire, cabling, HVAC, and are an important mechanism to increase employee productivi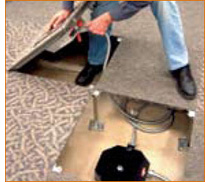 ty and reduce absenteeism by addressing the causes of sick building syndrome. Raised floor panels help maintain good indoor air quality as they allow clean air-conditioned air to be delivered from floor vents. Building designers can then take advantage of employing ceiling mounted extraction vents plumbed directly into the underfloor panel area of the floor above to remove the hot contaminated air. Commercial buildings with raised floor panels can be designed with lower evelope heights (150-300mm per floor) allowing the developer to maximise floor space with an additional level, thus increasing the return on investment. Experiments by RMI have shown that a worker with the flu who sneezes in the office will not infect other co-workers with this system. The performance of the building, including operating costs, can be maximised due to the space that the raised floor panels save. New hospitals and laboratory cleanrooms rely on the same principle where clean fresh air flushes out contaminated air in an upwards direction and removed from each floor via the ceiling mounted extraction vents.
Raised floor panels allow cost effective integration of furniture, lighting, wall systems, and better personal comfort. Raised floor panels are engineered systems that are typically constructed from steel and may include an additional top layer of concrete to provide added stability and accoustic benefit. The whole floor system is supported by steel pedestals and is easliy removed and relocated without significant wastage.

The Residential Summit ran concurrently with Greenbuild 2009.....
There were several themes running through the Greenbuild 2009 Residential Summit, including but not limited to: design, affordable green homes, marketing & real estate, construction, and retrofits. However, the most interesting and urgent topic under discussion was the barrier holding back mainstream consumer uptake of energy efficiency across the residential home sector. It was acknowledged that consumers were able to understand WHY there was a need for energy efficiency, and WHAT the benefits were. However, market research has identified the consumer barrier as being attributed to the lack of government laws framing a financial mechanism to make new environemtal designs and retrofits attractive. Just recently, the US government passed the Waxman-Markey Bill, officially referred to as the American Clean Energy & Security Act of 2009 (H.R. 2454), comprising five titles -
Title 1 - Clean Energy
Title 2 - Energy Efficiency
Title 3 - Reducing Global Warming Pollution
Title 4 - Transitioning to a Clean Energy Economy
Title 5 - Offsets from Domestic Forestry & Agriculture
The Bill passed through the House of Representatives by a majority vote of 219 vs 212 on 26 June 2009. The bill is now pending the Senate before it can be signed into law by President Obama. Architect, Edward Mazria was asked to give expert testimony on 26 February 2009, before the United States Senate Committee on Energy & Natural Resources which related to specific questions on energy efficiency reductions in homes and buildings and specifically the building code updates proposed in section 201 of the Act. It is the section 201 energy code updates that are being vermently lobbied by the green building movement for unedited adoption.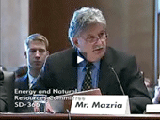 This part of the Act proposes that the US Federal government fund the residential building sector with US$30 billion (93% of total US building stock) to enable the Government to revive the US economy, create 4.5 million jobs, and retrofit old inefficient homes. The plan relies on a "housing mortgage rate buy-down" for homes that meet or exceed the section 201 energy efficiency criteria. The plan is expected to also create US$296 billion in direct, non-federal investment and spending while opening up a new US$47.6 billion renovation market that could grow to US$1 trillion by 2030. It has been estimated that this plan would return twice its investment per annum via the new tax base created and could be implemented quickly via existing federal programs.
The residential housing mortgage rate buy-down choices are
1. Energy Saving (30%< IECC 2006) = 1.0% interest discount
2. Energy Saving (50% < IECC 2006) = 1.5% interest discount
3. Energy Saving (75% < IECC 2006) = 2.0% interest discount
4. Energy Saving (net zero energy) = 2.5% interest discount
An example of this plan is a homeowner with a US$240,000 mortgage at an interest rate of 6% and a monthly mortgage repayment of US$1,439. Having paid $30,000 equity, the mortgage balance is currently $210,000. The homeowner qualifies for a 5% interest rate and wishes to take advantage of the 2.0% buy-down rate for a new rate of 3.0%. To refinance the mortgage at 3.0% over 30 years, the home will need to include renovations that include 75% less energy than required by the minimum requirements of the code, spending a minimum of US$40,000 on efficiency measures. The cost of the renovation would be added into the new mortgage, so that the new mortgage is now US$250,000. However, because of the significantly lower interest rate of 3.0%, the new mortgage payment is just $1,054, a savings of $385 per month. With the additional monthly savings on energy bills of approximately $158, this homeowner would save a total of $543 per month. Do you think a similar system could be considered and be viable here in Australia?
This year's Greenbuild has been announced: 16-19 November 2010 in Chicago. If you are considering attending, please feel free to contact David Burns.
David Burns is a Sustainability Advisor and Analyst, www.sustain450.com.au
If you have friends that would like to read this, then