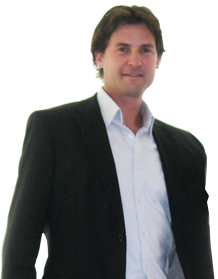 Welcome
David Burns is an environmental chemist with expertise in laboratory data audits, green chemistry, and industrial ecology. David is available to help business & professionals integrate sustainable supply chains and energy efficiency into service offerings. The following blog topics are intended to invoke awareness and/ or action in Going-Green. You are also invited to create a Free Whoisgreen business profile using the link above. David Burns is a NSC member of the Rocky Mountain Institute.
Make your Home Energy CHEAP.
Posted by
David Burns
|

8

Comments
|

Agree (

3

)
|

Disgree (

0

)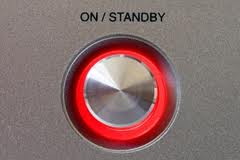 New & Retrofit: A master GREEN and AWAY switch combination near your kitchen will reduce household electricity bills by up to 50%. Read more ...
No one likes paying more for power. A master GREEN and AWAY switch combination turns off all but essential power and makes it easy to reduce bills. A master GREEN and AWAY switch maintains power to the alarm, refrigerator, Foxtel, lights, and other essential devices such as smoke detectors. Switching off power at night and when away improves consumption, making your home efficient and is expected to increase real estate valuations. Until now, most homes have not bothered to save energy in the same manner that commercial buildings do.
According to Tyron Butson (Manly Daily 23 April 2011), 'Families Being Left in the Dark', claimed that increasing power prices were attributed to big retail companies and governments bungling power delivery. Although believable, the root cause is the cost to maintain supply with our insatiable appetite for power in an environment where 90% of electricity is wasted as heat, friction, and over-engineering by the time it is converted into transportation, cooked food, entertainment, and services. This shocking statistic increases to 95% if products ending up in landfills within 6 moths of purchase are considered as waste.
An efficient home with a master Green and Away switch combination can expect to save an additional 10-20%, compared to a typical home saving up to 50% (time-of-use tariff). Your local electrician can wire in a master Green and AWAY switch combination. Remember not to include the auto-garage door on the AWAY circuit if you want it to work when you leave and return home.
Additional energy savings include using delay start and timers on appliances and pool pumps to push consumption into off-peak tariffs (10pm - 7am). Turning things OFF is the only way to save.
Don't pay too much for your power. Make Your Home Energy Cheap with a master Green and AWAY switch combination.

David Burns is a Sustainability Advisor and Analyst, www.sustain450.com.au

If you have a friend that you would like to share this with, then